Jorge is a musician who cames from the academic training (professional flute degree and high degree on accordion) and who has combined his technical profile with his participation in traditional bands, folk music bands and chamber ensembles. Member of La Musgaña since 2005, musician at Celtas Cortos and integral part of the duos Taper Duel and Feten Feten). The international tours and projects / collaborations alongside great musicians and friends encourage the creativity and openness in his language. From tradition to the new sounds.

PROJECTS
: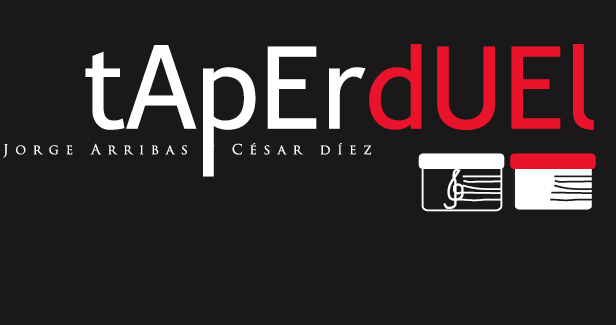 Taper Duel

Taper Duel is a project created by two young and experienced musicians from the Spanish folk / jazz scene.

Jorge Arribas (La Musgaña, Celtas Cortos) and César Diez (Rao Trío, María Salgado) join their talents with a common goal: to recreate diverse traditional European music styles from an open musical and cultural approach.
A new language is born out of their complicity, built up after years of sharing the stage in different projects, where the musical blend has always been a common factor. Improvisation, creation and tradition are interweaved to create Taper Duel's unique sound.
"An open door for innovation and for the universal language of emotions".

<
www.taperduel.com
Dossier de prensa T Duel (word)
Dossier T Duel (pdf)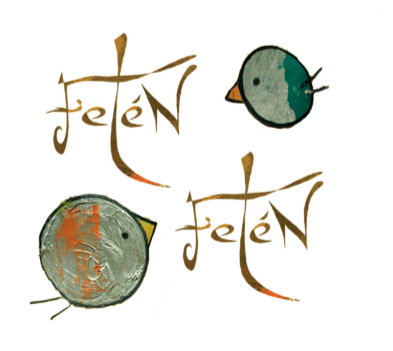 Fetén Fetén
is a new musical project presented by Diego Galaz and Jorge Arribas.

The melodies that they propose in this show are mostly original compositions by both musicians, which offer a journey through popular music, both traditional and cabaret, as well as various other styles that have influenced this remarkable duo.

Waltzes, fandangos, boleros, tarantellas, Mediterranean sounds, Eastern European rhythms and influences of the music of central Spain, mostly Castilian, are some of the key ingredients of this concert.


- Diego Galaz: violin, trumpet violin, phono violin, saw, mandolin, percussion.
- Jorge Arribas: accordion, vibrandoneon, flute, metallophone.

www.fetenfeten.net
Dossier Feten (pdf)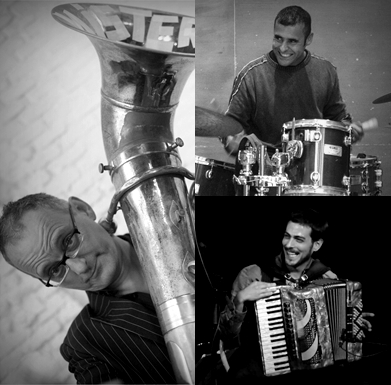 Mister Atomic & Trans Iberian Kittens.
We play original tunes, of an eclectic tendency within an eccentric globalized style, but especially incorporating the penultimate tendency New Orleans influences. Splashed with fragments of pasodoble, fox-trot and drums+bass, it is all served with elegance and perfect flow, generously seasoned with doses of funk, groove and disco..

David Herrington: tuba and trumpet.

Jorge Arribas: accordion, vibrandoneon and flute.

Diego Martín: drums.